STYLE NAME:

CLASSICO CLIC 2

Construction: Unilin Click System
Length: Plank: 48″ (1220 mm) – Tile: 1.97′ (600mm)
Surface Finish: Antique Wood Texture/ Granite Texture/ Crystal Texture
Wear Resistance: Light Commercial/ Residential
Width: Plank: 7.09″ (180 mm) – Tile: 0.99′ (300mm)
Packing: 10PCS/ CTN
Edge Description: Mirco Bevelled Edge
Total Thickness: 5mm
– Plank: 23.64 SQFT/ CTN Tile: 19.38SQFT/CTN
Wear Layer Thickness: 0.3mm
STYLE NAME:

CLASSICO CLIC 2
Construction: Unilin Click System
Wear Resistance: Light Commercial/ Residential
Edge Description: Mirco Bevelled Edge
Length: Plank: 48″ (1220 mm) – Tile: 1.97′ (600mm)
Width: Plank: 7.09″ (180 mm) – Tile: 0.99′ (300mm)
Total Thickness: 5mm
Wear Layer Thickness: 0.3mm
Surface Finish: Antique Wood Texture/ Granite Texture/ Crystal Texture
Packing: 10PCS/ CTN
– Plank: 23.64 SQFT/ CTN Tile: 19.38SQFT/CTN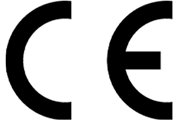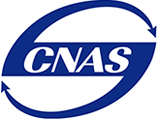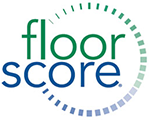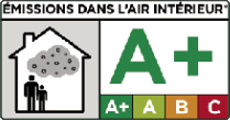 INTRODUCTION
Click and lock vinyl planks and tiles are easy to install and can last a long time. Part of the appeal of this flooring option is that it can be installed over existing flooring and subflooring without the need to spend a lot of time, effort, and resources preparing the subfloor. CLASSICO CLIC 2 is the most popular range among homeowners due to its wide range of colours and high performing properties. A wide range of colours available to mix and match, allowing you to achieve the desired design of your dream home.
TRENCO flooring are Singapore Green Label certified and achieved good indoor air quality, ensuring the health and well-being of all people in indoor environments.
INTRODUCTION
Classico Clic 2 is an upgrade & improvement of Luxury Vinyl Tiles (LVT). This is a new generation of flooring which its material component of lime stone (calcium carbonate), PVC Resin & supporting Materials. The stone plastic composite makes the core layer virtually indestructible, it is specially designed with "Unilin" click locking system. So, it can be easily installed on different floor base. US Diamond Clic vinyl floor is still 100% waterproof, but adds stability, dent resistance and structure to vinyl plank flooring.